MecMove AB was founded in 1986 and is a wholesaler of mechanical standard parts in the machine and vehicle industry. Our ambition is to offer an assortment as complete as possible in this branch and supply full technical information.
Our warehouse include more than 17.000 articles in our own premises in Stockholm/Skogås. Orders received before 15:00 can be delivered the same day if desired.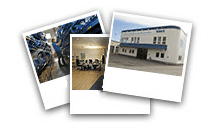 Have a look at our premises

In 2021, we were awarded a maximum credit rating for 15 years in a row.